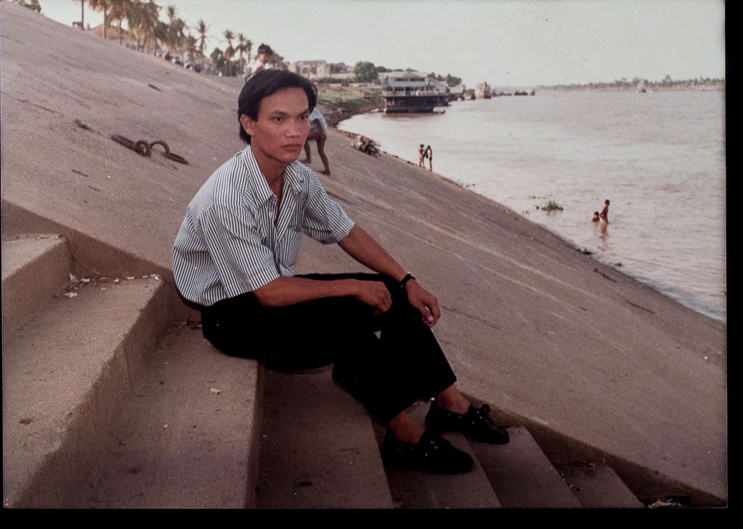 'FOUND Cambodia' stems from a meeting with British/Cambodian Yanny at the Vietnamese Lao and Cambodian Refugee Centre (VLC) in Hackney, East London and Photographer Charles Fox. The two men began to converse and in the course of their chats; Yanny showed Charles some old photographs of his. Charles, with years' of experience of living and working as a photographer in Cambodia, was immediately fascinated by Yanny's pictures. Who were the people in them; when had the images been taken; what were they telling about the larger forces shaping the Khmer society at the time?
How the Cambodians rebuilt their society after four fatal years of consummate destruction reflects in the present in a myriad of ways. Yet how that process unfolded and, moreover, how that process was both shaped and experienced by Khmer citizens is less easy to uncover. The photographs in this archive testify to Cambodian socio-cultural landscape and the enormous changes it has witnessed through the eyes of an individual. They tell stories of women's and men's fashion; they point to the motorcycle brands available in the country at a given time; they speak of the different NGOs that flooded the country after the 1980s; they indicate to different styles of portraiture. They speak of people's happiness and sorrows alike.
This archive is continuously growing,'FOUND Cambodia' invites the viewer and examine Cambodia's recent history as it has been documented in and through the vernacular. It is an archive that hopes to serve curious minds and inquisitive eyes. It is not a display of curios, but a dynamic, expanding visual narrative that brings to the surface the voices and gazes of those who are products of the very history this archive probes into.